We are sailors and travelers who have also became shipowners. Associated with sailing and organizing pleasure cruises for years, this time we want to share it with YOU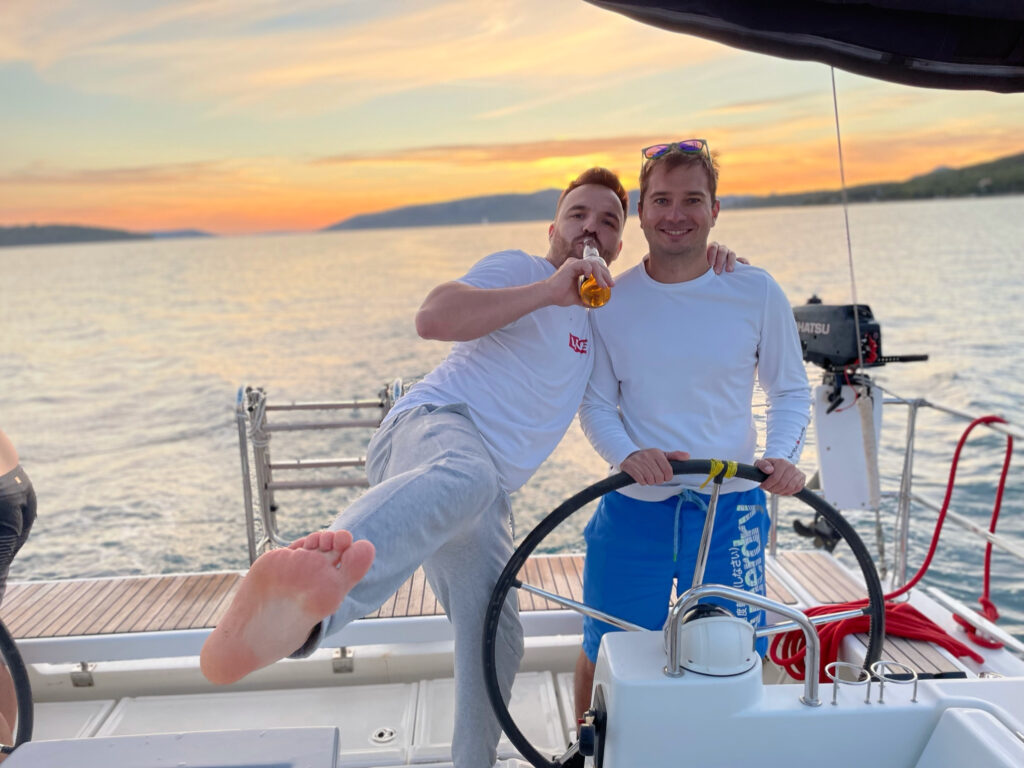 Tomek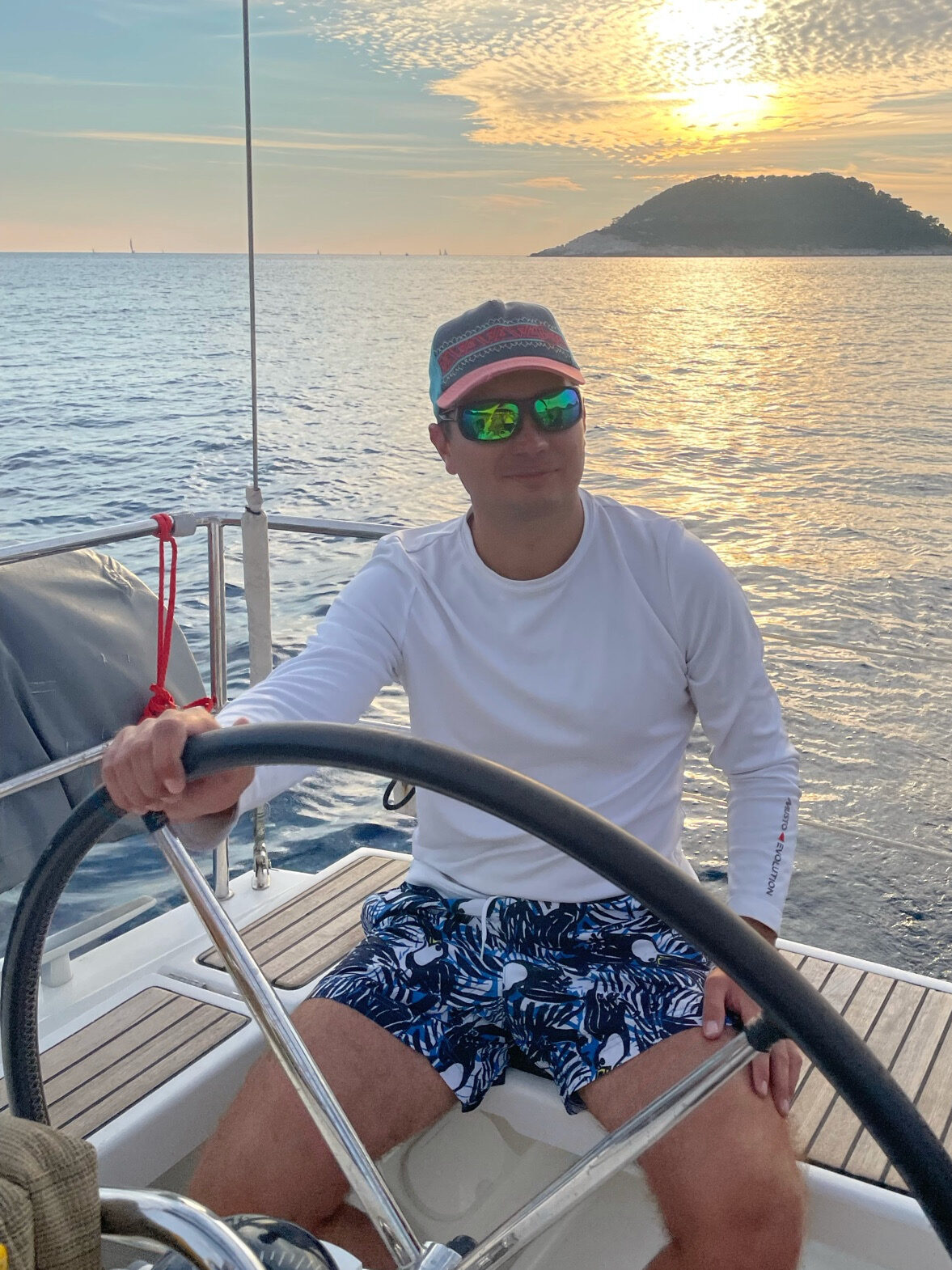 He made his first sailing patents at the age of 16, his first independent cruises at the age of 18. At that time he did not know what the sea was and he sailed for years mainly on lakes. In old age at sea and I think it will stay that way. He likes above all warm seas, where you do not have to put on a hat and a storm jacket very often, and you can walk barefoot. He crossed the Atlantic and the entire Caribbean sea as far as Mexico, roamed the small Antilles, and when he was hungry, he caught lobsters and collected coconuts. He also made money by making drinks on Cabo Verde and cleaning up luxury yachts for millions of dollars.
He holds a yachtmaster certificate, ISSA Offshore skipper, RYA SRC and Basic safety STCW Course
Paweł
Holds a yacht skipper's license, ISSA Offshore Skipper, RYA SRC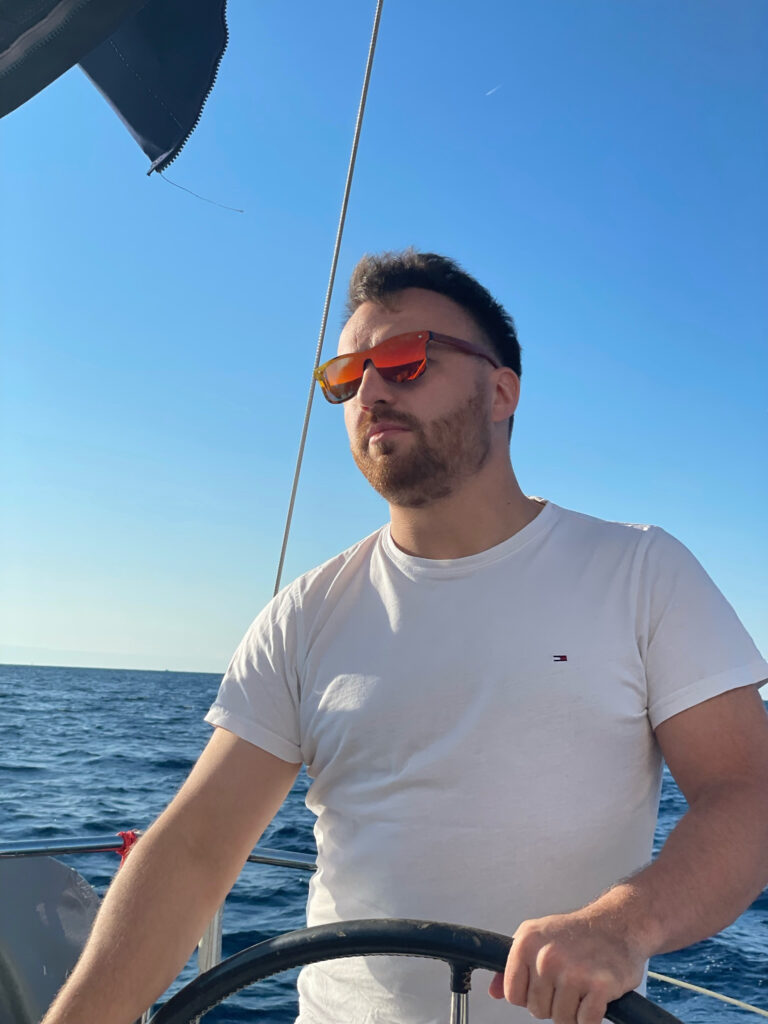 Our base location
This is the place we start and end our cruise. It is a lovely small town with calm marina near Krka waterfalls. You can find nearby a local restaurant, bar and a beach.
Bilice k. Šibenik (about 8km from Šibenik). Our location in Google: https://goo.gl/maps/UJDfb9eHv7jXk4Jt8